---
3D projection
---
Based on LC-Tec's patented PolarSpeed® technology, the DepthQ® and DepthQ® CineBright™ polarization modulators electronically control the polarization output of light passing through them. The PolarSpeed® technology enables lightning-fast 30µs switching in both directions together with high contrast. In combination with a polarization-preserving screen and a single-lens stereoscopic 3D projector this enables high-brightness, low-ghost viewing using lightweight and comfortable passive 3D eyewear.
The DepthQ® and DepthQ® CineBright™ polarization modulators are co-developed by LC-Tec and Lightspeed Design Inc. (US) and are exclusively sold and distributed worldwide for projection-based stereoscopic 3D applications by Lightspeed Design.
Please contact Lightspeed Design for more information about polarization modulators for 3D projection applications. For other applications, please contact LC-Tec.
---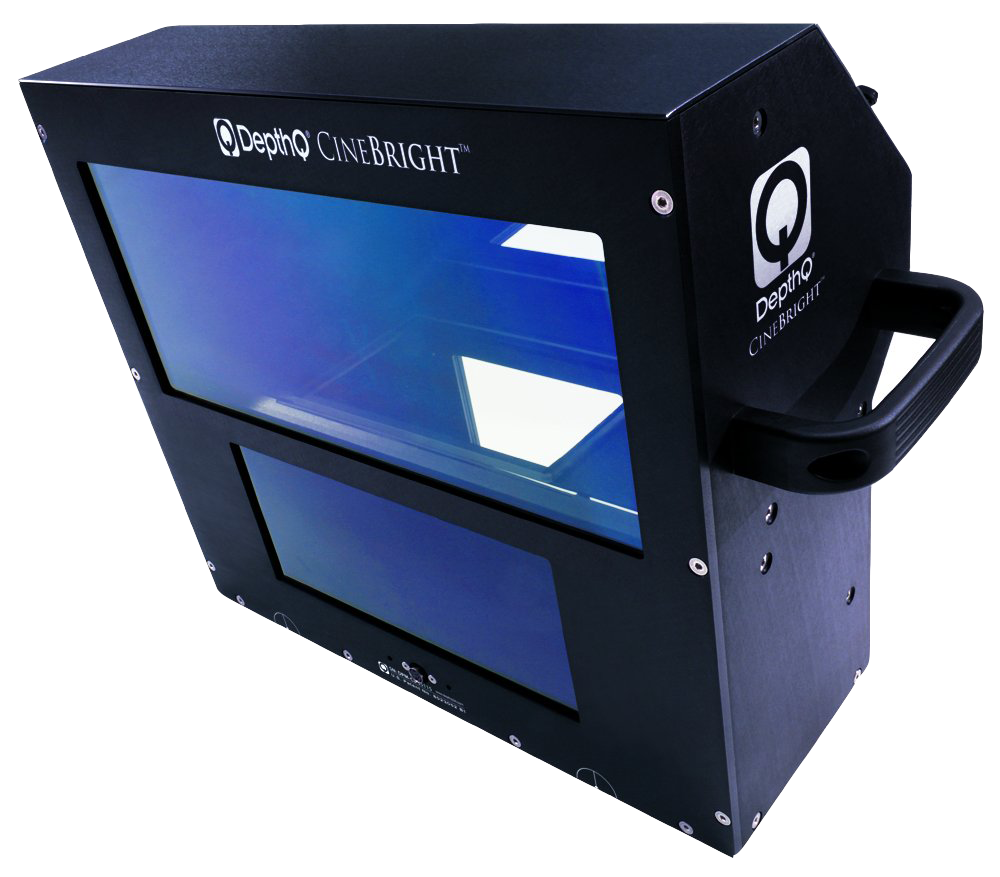 Do you need assistance in selecting the most suitable product model?
Does your application require further custom designing and optimization?Are you looking for a trustworthy partner for commercializing a new product? We are here to help. Start a conversation with our cooperative experts today!
Contact us!