---
Variable ND filters
---
Although all FOS and PolarSpeed® models allow gray-level operation, the innovative and patented PolarView® ND model is specifically designed for operation as neutral density variable ND filter in various camera and smart eyewear applications. It offers uniquely uniform angular transmittance properties together with small color shift.
The optical density of the PolarView® ND filter is controlled electronically without any moving parts. The device is completely analog and fast switching from one setting to another enables instant adjustment in response to changing light conditions.
Download PolarView®-ND(212)-AR product specification.
Please contact us for more information about our variable ND filters.
---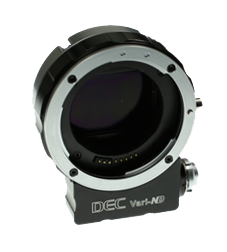 Do you need assistance in selecting the most suitable product model?
Does your application require further custom designing and optimization?Are you looking for a trustworthy partner for commercializing a new product? We are here to help. Start a conversation with our cooperative experts today!
Contact us!