Board of directors
Dr. Ingvar Andersson, Chairman of the Board of LC-Tec Holding AB.



Ingvar has more than 20 years' experience of developing of and investing in young companies as well as other forms of commercialization of research results. Ingvar has 6 years of experience in managerial positions in large multinational companies, in R&D, design, business and product development. He is a member of the Royal Academy of Engineering Sciences and he has a Ph.D. in mechanical engineering from Chalmers University of Technology. Other positions are chairman in Acosense AB (publ) and board member in AB Chalmersinvest, Oxeon AB, Venture Solutions Sweden AB, Venture Solutions Europe AB, and Hans E Olsson Foundation.

Dr. Åke Hörnell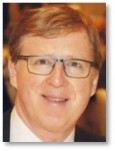 Åke has a wide experience as innovator and has for more than 40 years engaged in product, technology and business development, primarily in the fields of LCD and electro optics. He was appointed Honorary Doctor at Chalmers University of Technology 1996 for the development and commercialization of auto darkening welding helmets. Other positions are board member in Hörnell Teknikinvest AB, Aketek Industries AB, and Åke Hörnell Holding AB.

Johan Othelius



Johan has long experience from international executive roles within marketing, sales, and senior management in consumer goods, telecom, and media companies. Johan has an MBA from Stockholm School of Economics, and studied also at Master level at Annenberg School of Communication at USC in Los Angeles and International Finance at McGill in Montreal. Johan has worked at McKinsey, Unilever, Mars, Openwave, Mobileoperator 3, and Bonnier News (Dagens Nyheter and Expressen), and he is now working as CEO at SQUID (Njuice AB).

Anna Weiner Jiffer



Anna has a wide experience in business development, from organization build-up and change to product development as well as entrepreneurship in cross-disciplinary environments from multiple industries; including medical devices, real estate, applied physics, retail, textiles, lighting, and high tech start-ups. Anna has a M.Sc. from Chalmers University of Technology. Other positions are Senior Management Consultant with Serendipity AB, Chairman Beans In Cup AB (publ), Chairman HållbarTillväxt AB, Boardmember Railcare Group AB (publ), Boardmember Berotec AB (publ).